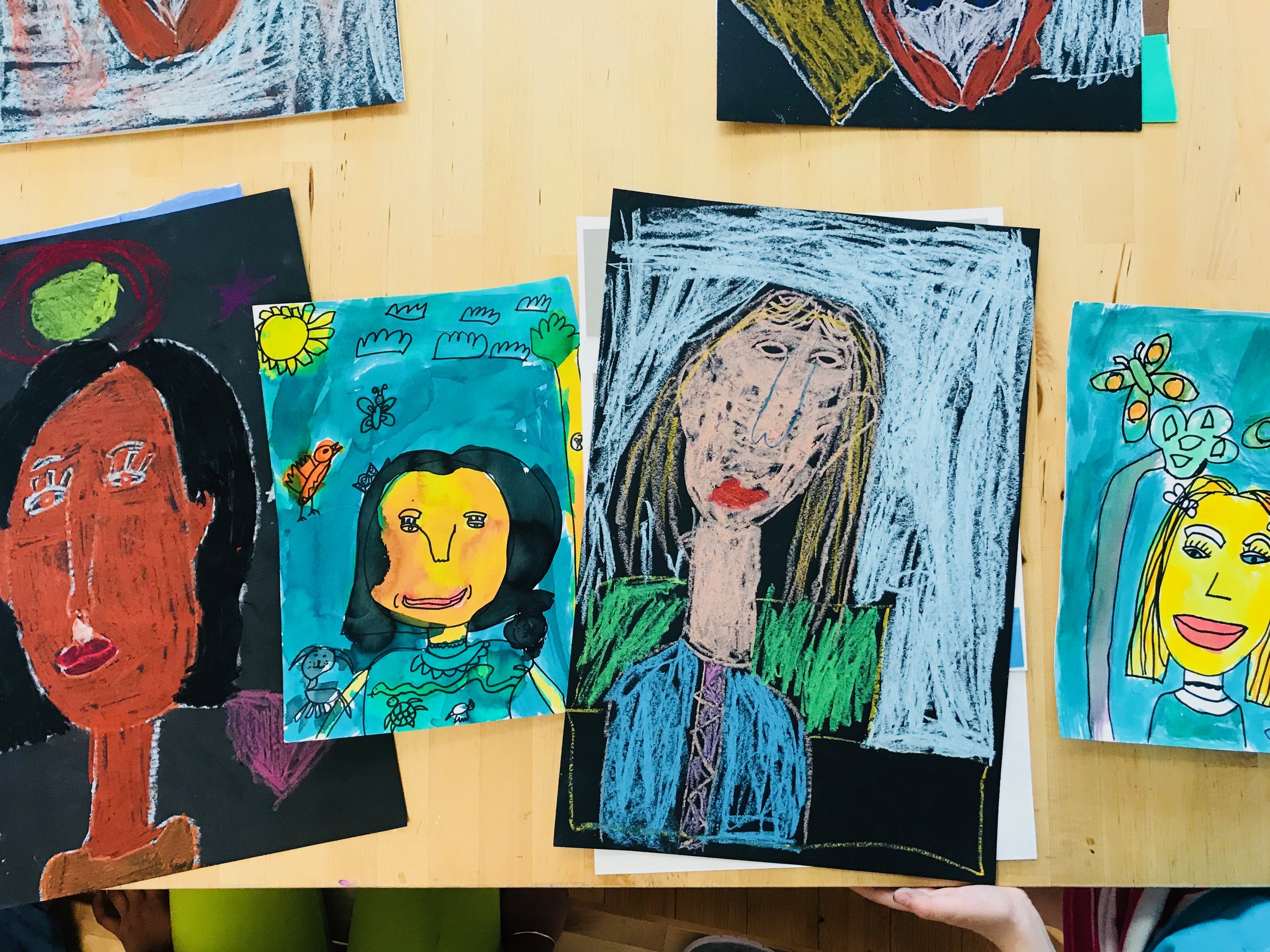 SUMMER CAMP REGISTRATION now open
Little Loft offers art-based full day summer camp for children in grades K-2 and grades 3-5. Both groups will follow the same themes, but in different classrooms, taught at different levels. The 3rd-5th graders will have a makers' workshop (design, construct, build, weave, sew, create!) in the afternoon instead of sensory room play.
9:00-3:30, with optional aftercare until 6:00, 3-week maximum enrollment
$345/week,* 20% sibling discount
*Scholarships available to families receiving free/reduced meals at school, please contact lia@littleloftdc.com for more information.

June 17-21: Identity Investigations
What makes me unique and special? How do I express that and and recognize and celebrate the uniqueness of others? Children will use a variety of art media to represent important aspects of themselves, their family and community.

June 24-28: Street Art
What is street art? What is graffiti? Campers will learn about the history and meaning behind different forms of street art while developing their own projects that can be publicly placed. We will explore sticker making, stenciling, sculpture, and mural making.
[no camp July 1-5]
July 8-12: Makers Mindset
Campers will learn the values of the Makers Movement (imagination, community of support, testing, tinkering, and sharing) as they explore tools and and materials to create 3-D toys or sculptures of their choosing. We will focus on testing, tinkering, and iterating an idea.
July 15-19: Exploring Natural Materials
Creating with wood, beet juice, stones, and cotton? We will take inspiration from artists like Patrick Dougherty, Kazuhito Takadoi, and others who make art using materials found in the natural environment.
July 22-26: Identity Investigations
July 29-August 2: Street Art
August 5-9: Makers Mindset
[no camp Aug 12-23]

August 26-30: Summer Favorites (NO aftercare offered this week)
Open to K-4th graders, come in for our favorite projects of the summer as we prepare to head back to school!


SUMMER CAMP CANCELLATION POLICY
Cancellations by April 15 receive a full refund, minus $35 administration fee. Cancellations after April 15 may be refunded if the spot is filled, but no refunds guaranteed.
Sample camp day:
9:00-9:45 - Arrival and open play at our sensory stations
9:45-10:00 - Group meeting on the rug, introduction to the day, story
10:00-10:35 - Art Block 1
10:35-10:50 - Snack, bathroom
10:50-12:00 - Outside play at Takoma Urban Park across the street
12:00-12:30 - Lunch
12:30-1:00 - Quiet reading time
1:00-1:15 - Group story, project discussion
1:15-1:50 - Art Block 2
1:50-2:35 - Choice time, independent work
2:35-3:05 - Closing story, sharing
3:05-3:30 - Choice time, dismissal
school day off camps
Come to Little Loft on school days off! Full day art camps for children in grades K-5, 9:00-3:30. Aftercare available until 6:00 where noted.

2019-20 schedule coming soon…